Popular Links
Loan and Vehicle Protection Partners
A division of Industrial Alliance Insurance and Financial Services Inc., iA-SAL is Canada's most comprehensive provider of aftermarket insurance and protection programs. We offer protection products for all vehicle types. Unlike other companies that provide standard insurance products, we offer tailored solutions to meet our customers' individual needs.
Who We Are
It was the early 60's when iA-SAL introduced a brand new concept:  an aftermarket accident and health insurance plan for Canadian auto dealerships. The response was overwhelming. Relationships formed. Trust developed. iA-SAL became industry leaders and business grew.
iA Financial Group is one of the largest insurance and wealth management groups in Canada, with operations in the United States. Founded in 1892, it is one of Canada's largest public companies and is listed on the Toronto Stock Exchange under the ticker symbols IAG (common shares) and IAF (preferred shares).
Our new company structure gives us more flexibility to execute our growth strategy. Our new holding company created on January 1, 2019, iA Financial Corporation Inc., will better serve our ambitions and the changing needs of our multi-faceted financial services organization.
Integrated Warranty Systems Inc. based out of London, Ontario, Canada, develops, markets and administers extended warranty programs for a variety of manufacturers, distributors and retail dealerships. Since its inception in the fall of 1996, IWS has grown to become a leader in the industry. The current product line offered by IWS includes various programs designed to provide coverage where traditional warranty coverage is lacking or is simply not available.
Recommended Marine Insurance Providers
Backed by 15 years' experience in Marine Insurance, Northstar Marine Insurance exploded onto the Ontario Boat Insurance scene 5 years ago, challenging other Boat Insurance providers to raise the bar with our dynamic and different approach to Boat Insurance.  We aren't your traditional 9-5 insurance brokerage – we recognize that in a fast-paced world there is limited time to wait for quotes or to plow through cumbersome insurance forms.  This is why we make Boat Insurance easy with a straightforward approach and unbeatable expertise, getting you out on the water fast with industry leading coverage specific to the needs of boaters.
The experience and expertise required to be a successful boat-only insurance company is not readily available from a general insurance company that sells boat insurance in addition to home and auto policies.
In fact it's a specialized team of agents, brokers and support staff that you need. People who have been there…a lot. People with the experience and responsiveness to keep things moving forward when you make a claim. And people who are dedicated to making sure that you come through it all with a good-as-new boat and a positive feeling about the process.
With nearly a century of experience in marine insurance, you can be sure that nobody knows how to build you the right policy and move you through the claims process better, faster or easier than we do. With our industry knowledge, we have more satisfied clients giving us great referrals. Meaning, we've earned one of the best reputations in the marine insurance industry.
More than six decades ago in 1943, W. J. "Bill" Robertson opened a general insurance agency in Toronto. In the early 50s Bill developed a love for boating and the Skippers' Plan concept was born.
Skippers' Plan grew as a family business over three generations under the brokerage name Robertson & Robertson. In 2010, Robertson & Robertson became part of The CG&B Group, one of Canada's foremost brokerages, and our clients benefitted from being part of larger marine department. We were also able to offer our client auto, home and business insurance. In 2011 Canadian Yachting Association (now Sail Canada) selected Skippers' Plan as its exclusive provider for insurance services from coast to coast. In 2014 CG&B were acquired by Arthur J. Gallagher, one of the top 3 insurance brokerages operating worldwide. Arthur J. Gallagher is one of the leading marine insurance brokers in the world and our clients will benefit from the enhanced line of products now available.
The Robertson family continues to manage Skippers' Plan as part of Arthur J Gallagher International. We remain committed to improving boating and serving the insurance needs of Canadian boaters in Canada and throughout the world.
Pacific Marine Underwriting Managers Ltd. (PMU) is one of Canada's fastest growing providers of pleasure craft insurance with offices in British Columbia, Ontario, and Quebec. Over 700 broker offices across Canada sell Pacific Marine Underwriting Managers Ltd. pleasure craft policies.
PMU started out on the west coast of Canada when Jim Ball, President of Reliance Insurance and Dan Kim embarked on a journey to build a marine brokerage in British Columbia. They had a relationship with Black Gavin & Co.,- a Vancouver based insurance company – since 1937 – with a long-established marine insurance program. The timing was right for both, and Jim bought Black Gavin & Co. From the start in 2000, the company grew consistently eastward to build a network across Western Canada. In 2007, PMU expanded into Ontario, and in 2014 opened up an office in Quebec. We are truly a national and bilingual pleasure craft insurance agency.
PMU is committed to developing innovative online solutions for brokers to help save time and provide exceptional customer service to their clients. By helping brokers meet their business goals, we strive to make a positive impact in communities across Canada.
 Organizations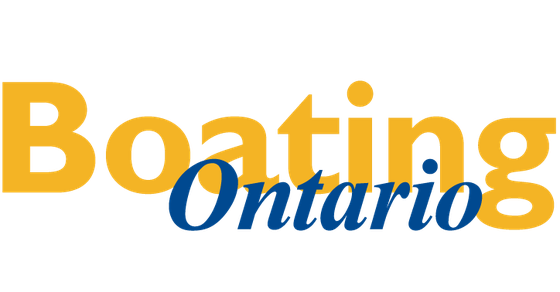 Boating Ontario is the largest recreational marine trade association in Canada . Our membership consists of yacht clubs, water-based and dryland marinas, both privately and municipally owned, as well as Trade Members who supply products and services to the marine industry.
Boating Ontario  is an Industry leader, with such programs as our Careers In Boating program, our world-renowned Clean Marine program, and the Boating Safety program. For more information about our association or to join, visit our Industry site.
Buying or Selling a boat? Visit www.boatingontariodealer.com. The Boating Ontario Dealer Association; a committee of Boating Ontario is aimed at creating the highest standards of service and professionalism in the boating industry of Ontario. Our members aspire to make the task of buying or selling a boat in Ontario a straightforward and positive experience for everyone.
The Ontario Recreation Vehicle Dealers Association (ORVDA) is a provincial, not for profit, professional trade association uniting over 170 RV dealer and associate members.  The ORVDA works to protect the interests of its members involved in the recreation vehicle industry.
Our members are classical small business owner operators and are a vital part of RVing in Canada, which has a considerable impact on the Canadian Economy.
OMVIC (Ontario Motor Vehicle Industry Council) enforces the Motor Vehicle Dealers Act, 2002 (MVDA) on behalf of the Ontario government through the Ministry of Government and Consumer Services (MGCS). Our mandate is to maintain a fair and informed marketplace in Ontario by protecting the rights of consumers, enhancing industry professionalism and ensuring fair, honest and open competition for registered motor vehicle dealers.